European Standards for steel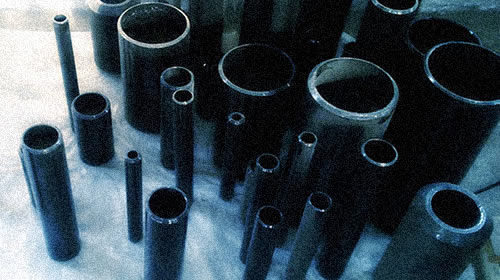 Our product BS3059-II 360 10, BS3059-II440 belongs to this boiler tube.
ECISS has the task of developing European Standards for the definition, classification, testing, analysis and technical delivery requirements for the products of the iron and steel industry and the implementation of these as national standards by members in order to achieve technical harmonization within the European Union. ECISS is an Associated Standards Body within the framework of the European Committee of Standardization.
European Standards published in the UK have the status of a British Standard and are characterized by the prefix 'BS EN' to their reference number. Other national standards bodies of Member States of the European Union publish identical European Standards with their appropriate prefixes, e.g. in Germany, 'DIN EN', in France 'NF EN', in Sweden 'SIS EN' etc. European Standards are essentially voluntary instruments except for certain situations, e.g. Public Procurement Directives, Construction Products Directive. According to the CEN rules, members in the UK, that is BSI, are obliged to announce the availability of European Standards and publish the identical text and to withdraw any conflicting national standards.
BS3059 II 360
BS 3059-2:1990 requirements for tubes not exceeding 127 mm outside diameter and 12.5 mm thickness. Depending on the operating temperature, it can be divided into two kinds general boiler pipes and high-pressure boiler pipes.
BS3059-II 440
BS 3059 PART 2-78 is the standard specifies the steel boiler and superheter tubes carbonn alloy and specified elevated temperature prop.
EN10216-2 P235GH
P235GH is a European specified steel for use in pressure vessels, boilers and heat exchangers. The composition of this steel makes it ideal for applications where elevated working temperatures are the norm and the material is used by fabricators throughout the oil, gas and petrochemical industry.
DIN 17175, DIN17175 ST35.8,DIN17175 ST45.8
DIN 17175 steel pipes are used in boiler installations, high-pressure pipelines and tank construction and special machinery for both high (градусов 600) temperature and high-pressure devices. This alloy steel pipe is just a big class,and it has many classifivations.
EN 10028 – P265GH
P265GH is a weldable pressure vessel and boiler steel grade used by the world's industrial fabricators. The material, which is ideally suited for elevated temperature service, is commonly found in the oil & gas, petrochemical and chemical industry.
DIN 2391
DIN 2391 standard specifies the Seamless steel tubes used forMechanical and Automobile. The main products of steel / steel grade: DIN2391-1(ST35, ST45, ST52).
BSP British Standard Pipe
The British Standard Pipe (BSP) is a family of standard screw thread types that has been adopted internationally for interconnecting and sealing pipe ends by mating an external (male) with an internal (female) thread.
BS3059 Part I, BS3059-I 320 CFS
BS 3059 standard accord to the steel boiler and superheater tubes. Part I-87 low tensile carbon steel tube without specified elevated temperature preperites.