Contact Us
Welcome to HYST QCCO China Steel Enterprise Ltd.
HYST QCCO China Steel provide a wide range of steel products as Steel pipes, Seamless tube and seamless pipes, Alloy pipes, Pipe fittings, Composite steel pipe used in the industry, construction etc.
You can get in touch by telephone, post, online or E-mail.
Please check the help section first to see if your question may be answered there.
Tel.: +86-317-6322016
Mail:
Pipechn@163.com
Http://www.fsapexsteel.com
Malaysia locations
Johor Bahru (also spelled Johor Baharu, Johor Baru, or Johore Bahru; abbreviated as JB) is the capital city of Johor in southern Malaysia, north of Singapore.
Address: No.43, Jln Songkit 2 Taman Sentosa,
Johor Bahru 80150 JB, Malaysia
E-mail:Pipechn@163.com
---
China locations
Shanghai is the largest city by population in the People's Republic of China (PRC)and the largest city proper by population in the world. It is one of the four province-level municipalities of the PRC, with a total population of over 23 million as of 2010.
---
Get in touch:
We're looking forward to this opportunity to serve your needs. Please fill out the form below and we will get back to you as soon as possible.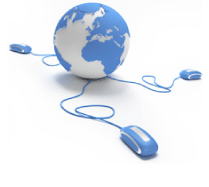 Steel pipe is a multi-purpose product. It can be used in all kinds of projects, from construction to drilling. So, you'll see Steel Pipe in multiple different locations as you go through-out your normal activities. Plus, there is a plethora of pipe you'll never see because it's buried. But, you should understand pipe is very much an important part of our world today!
HYST QCCO China Steel Pipe carries a variety of Steel Pipe in various O.D. (Outside Diameter), wall thicknesses and specializes in large O.D. On this page you'll find a Pipe buyers guide and a request for quote form. Also, we have supplied our contact information as well. No matter the project or your pipe product needs we carry it. We have an excellent on-time delivery record and numerous testimonials you can listen to on our testimonials page.
There obviously is a variety of Steel Pipe products. Everything from SCH40 to ERW is availeble here at HYST QCCO China Steel Pipe.
Steel Pipe sizes and shipping weight per foot are important issues in the steel pipe industry. Generally speaking there are standard steel pipe sizes available on most steel pipe charts. The Nominal Pipe Size chart, provides you the O.D./outside diameter, nominal O.D., wall thickness and weight per foot of each steel pipe size. As always HYST QCCO China Steel Pipe recommends you peruse a chart before buying any product for your upcoming projects.
Nominal steel pipe sizes are located on your average pipe charts used throughout the industry. You should now basically there are 3 different types of pipe. The biggest difference is they way they are produced. First, there is ERW (Electric Resistances Welded) Pipe. Second most popular is seamless steel pipe, which starts by being heated almost to the point of melting. Then it is created as a tool pierces the center of the heated pipe to create a seamless steel pipe.