Pipe fitting is work that involves the installation or repair of pipes or tubes. Pipes and tubes are necessary for a wide range of reasons.
Check to see more information about pipe fittings:

Pipe Fittings End Beveling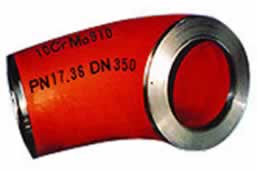 In the behavior, we make beveling after shot blasting, bevel ends are fully machined by advanced equipment Double Beveling Machine ensure the height, length, thickness, O.D. and I.D. are all qualified.
Welding Bevel acc. to
---
Delivery requirment:

Marking: fsapexsteel, material grade, standard, specification, heat no.
Surface Treatment: Bright annealed, polished outside and inside surface.
Package: Each pipe in a PVC bag and caps on both ends then bundled in wood case, (option: Bundle with knitted plastic bag/stee crate. )
Mill test certificate: according to EN 10204 3.2

Inspection:

Third party inspection, or by clints
---
Pipe fittings are made from pipes, plates and forging material, which are used to change of direction & connected pipe size and diverge from main piping service.
The material of the stainless steel round bar is from Jiuli and Baosteel China, we control the quality from the very start. We polished three times to make sure the surface is perfect bright and smooth, and without any deficiency in quality. We have precision equipment to test according to the standard required and

PMI
test to check the material before delivery.
Note: PMI(Project Management Institute)