P110 Oil Casing Pipe
TPCO
The API 5CT P110 Petroleum casing pipe is the high grade amongst other grades of steel casing pipe. White band is marked on the finished petroleum casing pipe and tubing to point out the supplies. For the duration of petroleum drilling and generating, this pipe is typically employed in a variety of complicated territory as a consequence of its higherhigher yield.
| Parameterrs | | DATA |
| --- | --- | --- |
| Material | | Steel Grade API 5CT P110 Casing Pipe |
| OD | | 4-1/2"~20" |
| WT | | 5.21~16.13mm |
| Thread | | BTC, LTC, STC |
| Length | | R1, R2, R3 |
It goes down the deepest in to the properly among other kinds. Nevertheless, the price tag is comparatively higher, in addition to the quantity of usage is comparatively couple of. API 5CT P110 Petroleum casing pipe is mostly made use of within a distinct surroundings and when the drilling pipe depth extends to a particular level.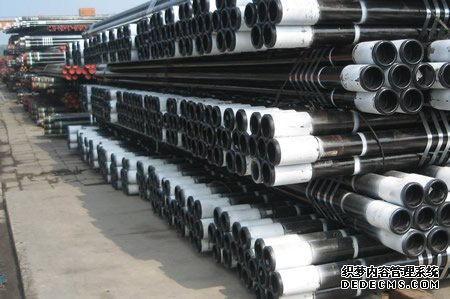 If casing and tubing pipe is subjected to internal stress larger than external, it is mentioned that casing is exposed to burst stress. Burst stress conditions take place during nicely control operations,production operations. The burst strength with the pipe physique is determined by the internal yield stress.
Because a burst failure won't occur till after the stress exceeds the ultimate tensile strength (UTS), applying a yield strength criterion as a measure of burst strength is an inherently conservative assumption. That is particularly true for lower-grade components such UTS/YS ratio is drastically greater than that of higher steel grade materials for instance P-110 casing pipe. The impact of axial loading around the
上一篇:JIS G3452 SGP Black Steel Pipe,JIS G3452/G3454 SGP Galvanize
下一篇:QCCO PIPE COMPANY:Seamless steel pipe,ERW pipe,LSAW pipe,SSA