Get in Touch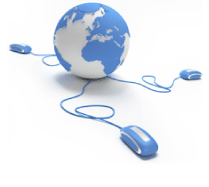 Steel pipe is a multi-purpose product. It can be used in all kinds of projects, from construction to drilling. So, you'll see Steel Pipe in multiple different locations as you go through-out your normal activities. Plus, there is a plethora of pipe you'll never see because it's buried. But, you should understand pipe is very much an important part of our world today!
HYSP QCCO China Steel Pipe carries a variety of Steel Pipe in various O.D. (Outside Diameter), wall thicknesses and specializes in large O.D. On this page you'll find a Pipe buyers guide and a request for quote form. Also, we have supplied our contact information as well. No matter the project or your pipe product needs we carry it. We have an excellent on-time delivery record and numerous testimonials you can listen to on our testimonials page.
There obviously is a variety of Steel Pipe products. Everything from SCH40 to ERW is availeble here at HYSP QCCO China Steel Pipe.
Steel Pipe sizes and shipping weight per foot are important issues in the steel pipe industry. Generally speaking there are standard steel pipe sizes available on most steel pipe charts. The Nominal Pipe Size chart, provides you the O.D./outside diameter, nominal O.D., wall thickness and weight per foot of each steel pipe size. As always HYSP QCCO China Steel Pipe recommends you peruse a chart before buying any product for your upcoming projects.
Nominal steel pipe sizes are located on your average pipe charts used throughout the industry. You should now basically there are 3 different types of pipe. The biggest difference is they way they are produced. First, there is ERW (Electric Resistances Welded) Pipe. Second most popular is seamless steel pipe, which starts by being heated almost to the point of melting. Then it is created as a tool pierces the center of the heated pipe to create a seamless steel pipe.
Finally, there is "Buttweld Steel Pipe," which is what it sounds like the ends are butted together adn then welded to form the pipe. ERW Steel Pipe goes through much the same process. Again, Steel Pipe is used for many purposes. HYSP QCCO China Steel pipe can meet your need whatever your project. Please, if you have a upcoming project we would love to quote it for you. We provide steel pipe for many different purposes, everything from security bollards to steel pipe for water wells, billboards. This also includes our deliveries to the oil and gas industry. So, go ahead and submit your RFQ today! You'll be glad you did and so will we. We look forward to earning your business.
We're looking forward to this opportunity to serve your needs.
Please fill out the form below and we will get back to you as soon as possible.