Boiler tubes
Boiler tubes need to withstand high pressure and temperature. HYST QCCO China Steel's state-of-the-art manufacturing processes and advanced inspection and testing procedures ensure our boiler tube stand up to the harsh environments.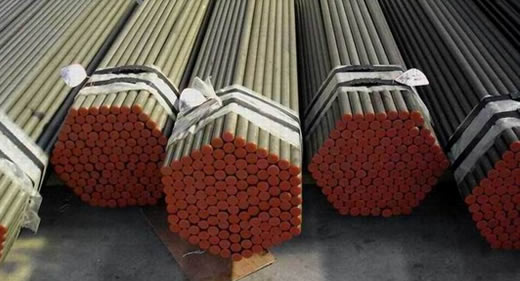 HYST QCCO China Steel are instrumental in offering our clients with a wide range of Boiler Tubes that is used in varied industrial applications. These Boiler Tubes are known for their resistance to corrosion and tolerance for withstanding temperature variations. We also undertake customization of these tubes to meet the specific requirements of our clients.
Application: For high, middle, low pressure boiler and pressure purpose


Production Standard, Grade, Steel No:

ASTM A178 Grade A, C, D
ASTM A210 GradeA-1, C
BS3059-Ⅰ 320 CFS
BS3059-Ⅱ 360, 440, 243, 620-460, 622-490, S1, S2, TC1, TC2
EN10216-1 P195TR1/TR2, P235TR1/TR2, P265TR1/TR2
EN10216-2 P195GH, P235GH, P265GH, TC1, TC2
DIN1629 ST37.0, ST44.0, ST50.0
JIS G3454 STPG370, STPG410
JIS G3461 STB340, STB410, STB440
GB5310 20G, 15MoG, 12CrMoG, 12Cr2MoG, 15CrMoG, 12Cr1MoVG, 12Cr2MoWVTiB
GB9948 10, 20, 12CrMo, 15CMo
GB3087 10, 20


Delivery Condition:

Annealed, Normalized, Normalized and Tempered


Inspection and Test:

Chemical Composition Inspection, Mechanical Properties Test(Tensile Strength,Yield Strength, Elongation, Flaring, Flattening, Bending, Hardness, Impact Test), Surface and Dimension Test,No-destructive Test, Hydrostatic Test.


Surface treatment:

Oil-dip, Varnish, Passivation, Phosphating, Shot Blasting
Boiler tubing is used in these industries:
Steam Boilers
Power Generation
Fossil Fuel Plants
Electric Power Plants
Industrial Processing Plants
Cogeneration Facilities

Welcome to order more.
Note:
This inventory is part of the inventory, demand and other models in stock or order materials, please contact us.