Stainless Steel Tube Bright Annealing
This is more commonly referred to as a Bright Annealing (BA) finish. Material with a No. 1 finish is cold rolled using highly polished rolls in contact with the steel surface. This smooths and brightens the surface.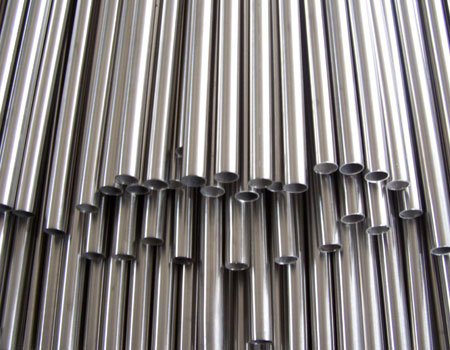 Different from the tranditional process technique, we don't acid pickling at the last 2 steps, but directly bright annealing at the optimum temperature. Advantage: Guarantee the accurate thickness, smooth and balanced bright of both inside & outside surface
Style: ARound / Oval / Square / Rectangular / Hexagon

Grade: TP304/304H, 304L, 316, 316L, 316Ti, 310S, 317L, 321/321H, 347/347H, 904L, SAF2205, SAF2507, Incoloy800/825/600, Monel400/K500, NAS 825/800/600/601

O.D range: Min. 6mm - Max. 2000mm

W.T range: Min. 0.5mm - Max. 50mm
Delivery requirment:

Marking: fsapexsteel, material grade, standard, specification, heat no.
Surface Treatment: Bright annealed, polished outside and inside surface.
Package: Each pipe in a PVC bag and caps on both ends then bundled in wood case, (option: Bundle with knitted plastic bag/stee crate. )
Mill test certificate: according to EN 10204 3.2
Inspection: Third party inspection, or by clints
The material of the stainless steel round bar is from Jiuli and Baosteel China, we control the quality from the very start. We polished three times to make sure the surface is perfect bright and smooth, and without any deficiency in quality. We have precision equipment to test according to the standard required and

PMI
test to check the material before delivery.
Note: PMI(Project Management Institute)