Stainless steel tube for heat exchanger
Heat exchanger Tubes are used in all types of process industries. Characteristic requirements are: bead worked weld, fixed lengths and extensive testing.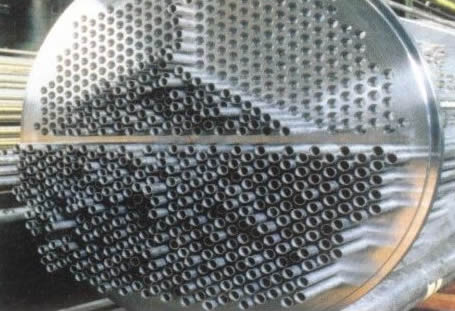 In order to meet the demand for rapid delivery, we have a strip stock with both standard and special grades of steel in the most common thicknesses.
We offer the market's widest selection of stainless steel grades and has extensive experience of manufacturing heat exchanger tubes
Main Testing Terms Accoring to ASTM A213-09 and ASTM A1016

1. High pressure hydraulic Test: Minimum 10 Maps.
2. Eddy current test, Ultrasonic Test
3. Mechanical Test
4. OD and WT tolerance Test.
Surface protection: Unless otherwise stated in order tubes are delivered with inner and outer surfaces temporarily protected with a film of light mineral oil.

Tubes ends: The tubes are supplied plain, square cut and on request the tubes can be deburred.
Application:
Pipes are made from more than 20 steel grades of various corrosion resistance and are intended for application in conditions of a wide range of corrosion environments and temperatures in heat exchanger.

Nuclear Industry
Chemical Industry
Petrochemical industry
HVAC (Heating Ventilation Air Conditioning), refrigeration
Food and Beverages
Power Generation