DSAW pipe (Double Submerged arc welded pipe)
Double Submerged Arc Welded (DSAW) steel pipe is available in straight and spiral welded formats and used in a variety of applications. The submerged welding process protects the steel from contamination of impurities in the air. Both inside and outside welds are performed.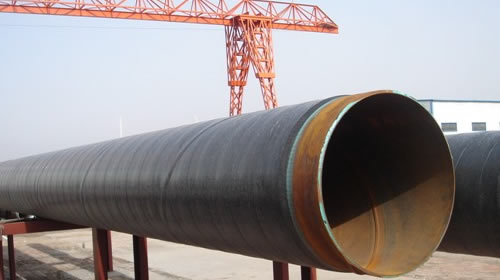 DSAW pipe can be specified in very large diameter and to exact inside or outside dimensions. Spiral Welded steel pipe is distinguished by the manufacturing process that results in a spiral DSAW seam the length of the pipe to lengths of 155 feet.
The manufacturing of Double Submerged Arc Welded Pipe involves first forming steel plates into cylindrical shapes. Then the edges of the rolled plate are formed so that V-shaped grooves are formed on the interior and exterior surfaces at the location of the seam. The pipe seam would then be welded by a single pass of an arc welder on the interior and exterior surfaces. The welding arc is submerged under flux. What can be known as an advantage of this process is that welds would penetrate 100% of the pipe wall and produce a very strong bond of the pipe.
Full Supply Ltd have been supplying EFW Electric Fusion Welded Pipe for many years. We supply DSAW Pipe to the folowing industries on a global scale:
Oil Industry
Gas Industry
Filtration Industry
Refrigeration Industry
Refining Industry
Petrochemical Industry
Offshore Industry