HDPE pipe(High-density polyethylene jacket pipe)
High-density polyethylene jacket tube is widely used in oil pipelines, gas pipelines, urban heating pipes, water pipes, electricity and other corrosion engineering, product quality and service by the users of a good level.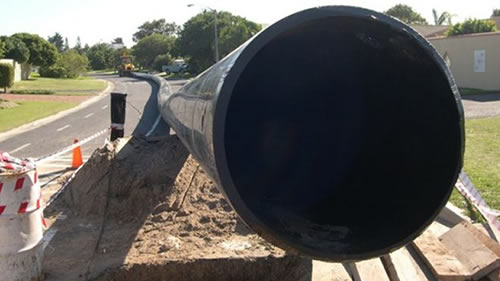 High Density Polyethylene (HDPE) Jacketed System is designed for piping systems above or below ground suitable for inside or outside applications. High quality polyurethane foam insulation combined with a durable watertight jacket supplied in 20' or 40' lengths, means an economical, high-quality system.
High density polyethylene jacket corrosion structure: the outer surface of pipe wrapped in high-density polyethylene material, with a high mechanical strength and excellent corrosion resistance, can protect the steel in the transportation, installation and use of the process to avoid external factors the damage. Manufacture of stent should be added antioxidants, UV stabilizers and carbon black, etc. Polyethylene jacket tube easy to aging, such as open storage tarpaulin and other items appropriate to cover, dumps should stay away from high heat and fire, anti-corrosion steel pipe made after the ban exposure, sudden cold, or polyethylene jacket tube easy to crack, the impact product performance and service life.
Calculated as follows:
OD ≤ 400mm, the upper and lower deviation, and = 0.1 × of the nominal wall thickness of +0.2
Diameter ≥ 400mm, the upper and lower deviation = 0.15 × the sum of the nominal wall thickness of +0.2
3PE Coating Steel Pipe
Coating Material : Epoxy Powder, Adhesion, Polyethylene Or Polypropylene, Cement Inside
Standard: API 5L (PSL1, PSL2); GB/T 9711.1;
Grade: Gr. B, X42, X46, X52, X60, X65, X70, X80; Q235B; Gr. C;
Seam: SAW, SSAW; HSAW
Inspection: Hydraulic Testing, Eddy Current, Infrared Test;
The thired party, SGS, BV, can be accepted.
Certificate: Certificate: API 5L, API 5CT. ISO 9001; CE and so on.
Resistant to chemical corrosion, resistance to cathodic disbondment resistance, mechanical damage to properties.